Magic mushrooms or "Shrooms", the contain psilocybin which is a psychedelic drug that has been successfully tested to treat anxiety and depression and may even help with substance addictions.
A global drug survey of 2017 polled 120,000 people in 50 countries across the world to discover that magic mushrooms were the safest recreational drug you can take.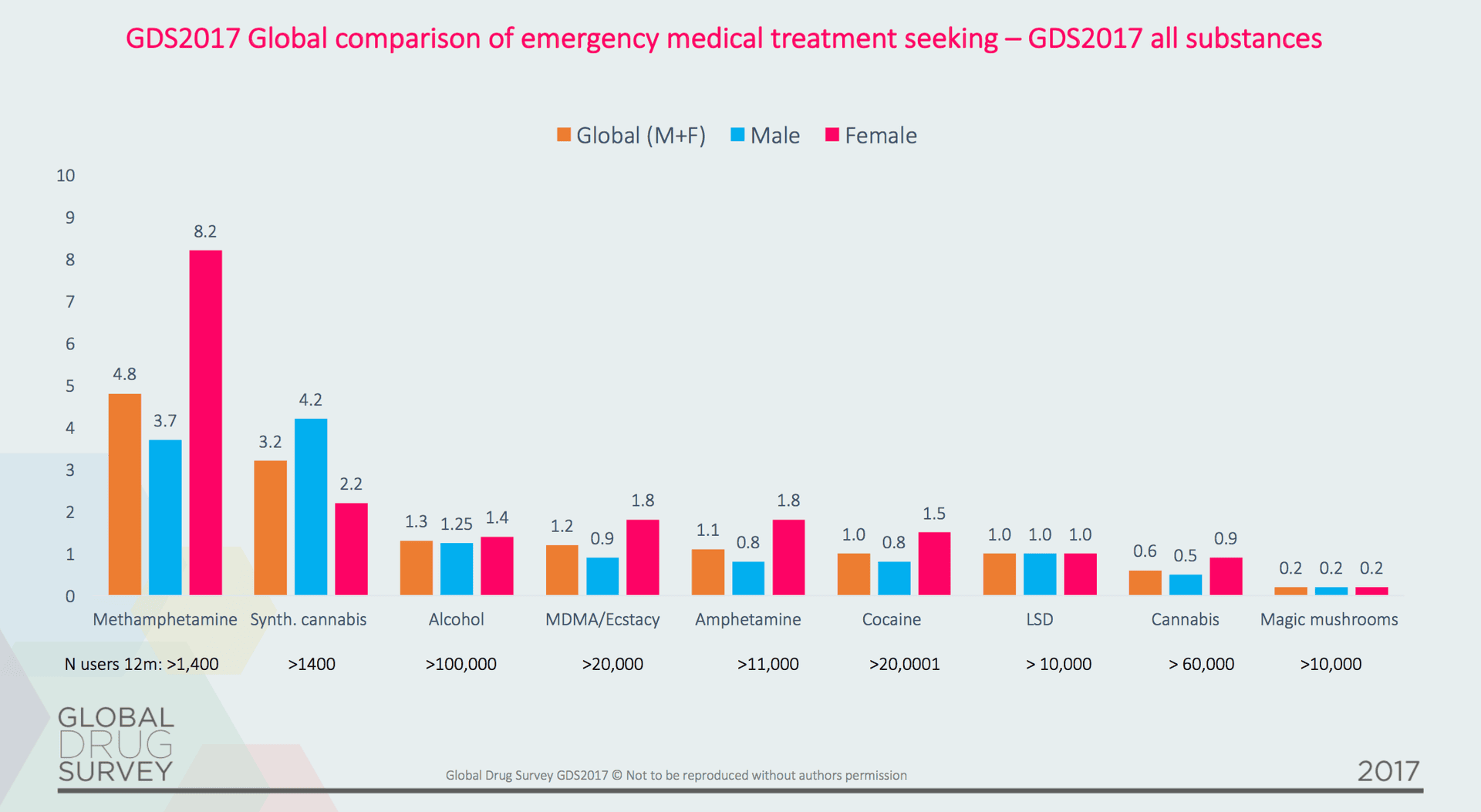 In 2016 and just 0.2 % of users said they needed emergency medical attention after taking magic mushrooms that rate is 6 times lower than LSD, cocaine, MDMA, and alcohol, and 3 times lower than cannabis.
"Even bad trips can have positive outcomes" according to Roland Griffiths and Robert Jesse at Johns Hopkins Medicine."