We are all of the same minds in that the consumption of water will be made more interesting by the addition of a few additional flavors. It's not that drinking plain water is uninteresting; however, there are times when we need to add a little flavor to shake things up and make them more interesting than they normally are.
Not to mention, introducing flavor to water is a great way to motivate yourself and, more notably, kids to drink more water. This is because adding flavor to water makes drinking water more enjoyable. If we had to choose between sugary drinks and water, the vast majority of us would go for the sugary drink because it is more likely to excite our taste buds. This is something that we can all agree on. On the other hand, we must limit our consumption of sugary foods and beverages because doing so is detrimental to a person's health.
The development of flavored water has made it possible for us to enjoy something that is not only beneficial to our bodies but also satisfies our cravings for something tasty. However, we will not be discussing processed flavored water because, although we do not wish to cast any aspersions on the businesses that manufacture this kind of product, it has been demonstrated that treated flavored waters contain ingredients that have the potential to be hazardous to a person's health, particularly when consumed in large quantities over an extended period. In addition to that, this article advocates for naturally flavored waters to be produced. Not only do you keep all of the health benefits that come from the water itself, but the supplemental organic and natural ingredients also bring their own set of advantages to your health.
It shouldn't take more than a few minutes to put together this lineup of combinations for flavoring your water, which will make up your flavored water. Because doing so requires no more effort than simply combining all of the components in a container, preferably one that can be sealed for long-term storage. The following combination of ingredients is a nice balance of easy and flavorful to eat. In addition to this, you can be certain that they will strengthen your immune system and help you to maintain your health. The following items are required for you to continue with the process of making your flavored water:
Jars made of glass with metal lids
Various Buckets Filled with Ice Water
The selected vegetable or plant-based component of your dish.
The following lists of naturally flavored water combination suggestions are as easy to make as they are to browse through. Therefore, there is no set method to follow to properly combine ingredients and produce your flavored water. There is no space for error here since all of the ingredients are organic. This means that having more or less of one thing is not an issue because all of the ingredients you are using are confirmed to be healthy for the body. As a result, the following paragraphs will provide you with specific information regarding various health benefits that you will obtain as a result of consuming these flavored waters.
Water with the Flavors of Watermelon and Jalapeño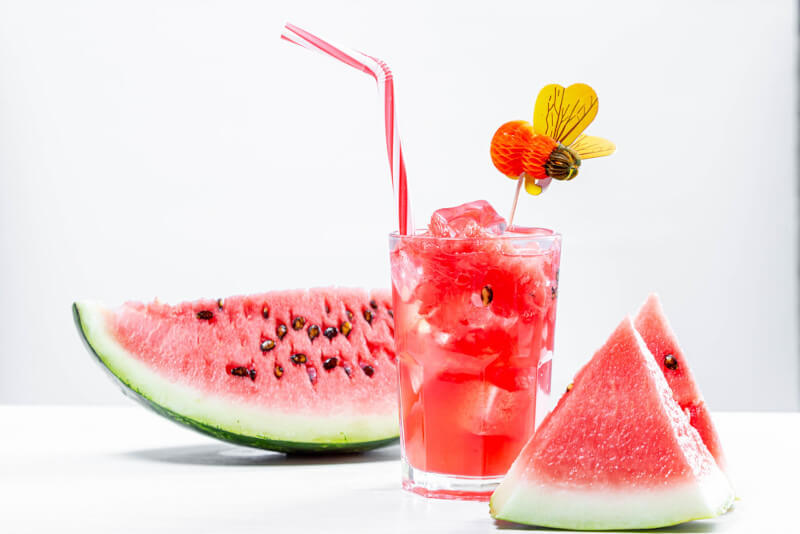 You get ready for your glass jar and put some ice cubes in it until it's about halfway full. After that, add the water, but stop short of letting it get to the top of the jar. Because you do not want the water to overflow from the pot once the fruits have been added and you do not want to have to clean up a lot of mess once you are finished, make sure that there is a gap of at least two to three inches between the surface of the water and the jar.
The sliced watermelons and jalapenos should be added in the following step. Combine all of the ingredients by stirring them together. This will allow the juices from the various ingredients to combine with the water. You now have the first batch of naturally flavored water that is prepared and ready to be consumed.
The high vitamin C content of watermelons helps to strengthen the immune system and encourages the production of antibodies in the body, both of which are essential for warding off illness and disease. In addition, watermelon contains a respectable quantity of vitamin A, which is beneficial to the eyes and may assist in lowering the risk of developing cataracts or macular degeneration. Additionally, watermelons are a good source of vitamin B6, which is essential for the production of red blood cells and can be found in watermelons.
The body is also aided in the process of breaking down proteins by vitamin B6. Your body will require a greater quantity of vitamin B6 to properly digest the proteins you consume in proportion to the amount of protein you consume. Because watermelon contains close to 90 percent water, consuming it can help maintain proper hydration levels and provide essential nutrients to the body.
In contrast, jalapenos have been shown to have several positive effects on one's physical well-being. Despite its relatively modest size, it is packed to the brim with the nutrients and vitamins that the body requires. It is common knowledge that jalapenos are an excellent source of the powerful antioxidant vitamin C, which is found in abundance in jalapenos. In addition to watermelon, it is also a fruit that contains a significant amount of vitamin A.
Water With the Flavors of Apples and Cinnamon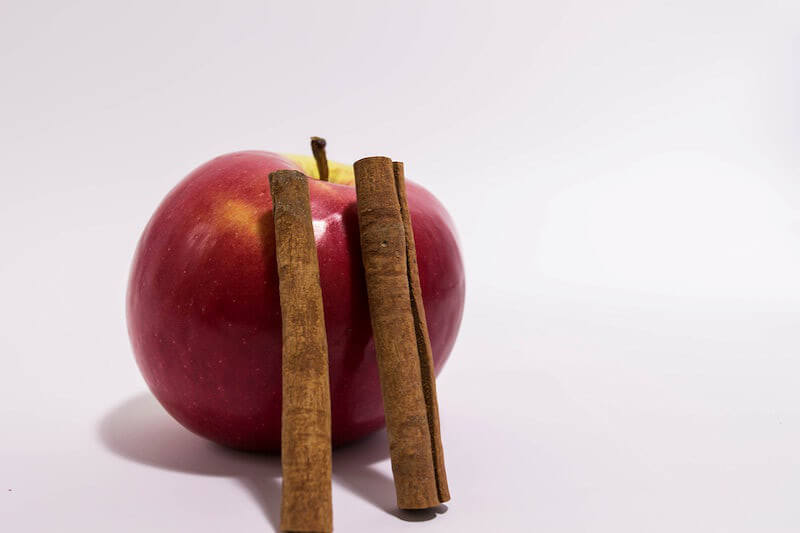 According to the well-known proverb, "an apple a day keeps the doctor away," apples contain several nutrients and vitamins that are known to be exceptionally beneficial and healthy for the body.   It is well known that apples contain a high concentration of antioxidants, flavonoids, and dietary fiber.
In terms of enhancing the health of the nervous system, it is of tremendous assistance. Apples are rich in a type of antioxidant known as quercetin, which, according to research, can help repair cell damage brought on by oxidation and neuron inflammation. Apples lower the risk of having a stroke by a significant amount. It has also been discovered through research that eating apples can be beneficial in terms of lowering levels of "bad" cholesterol in the body.
Whenever it comes to assisting human health, cinnamon also possesses its own unique set of advantages. Cinnamon was demonstrated to be an efficient method for treating muscle cramps, vomiting, diarrhea, infections, cold symptoms, lack of appetite, and sexual dysfunction. In the same way that other fruits do, cinnamon possesses antioxidant properties that aid in the fight against bacterial growth.
Citrus-filled Infused Flavored Water
You are welcome to use any citrus fruits that are easily obtainable to you or that are located close to where you live to complete this particular combination. Lemons, Grapefruits, Oranges, Tangerines, Limes, Pomelos, Buddha's Hands, Blood Oranges, Oroblancos, and many other fruits fall into the category of Citrus fruits. You can cut up as many different kinds of fruit as you like and combine them all in the same jar, regardless of which of these you have available or how many different kinds there are.
Water with Flavorings of Raspberry and Lime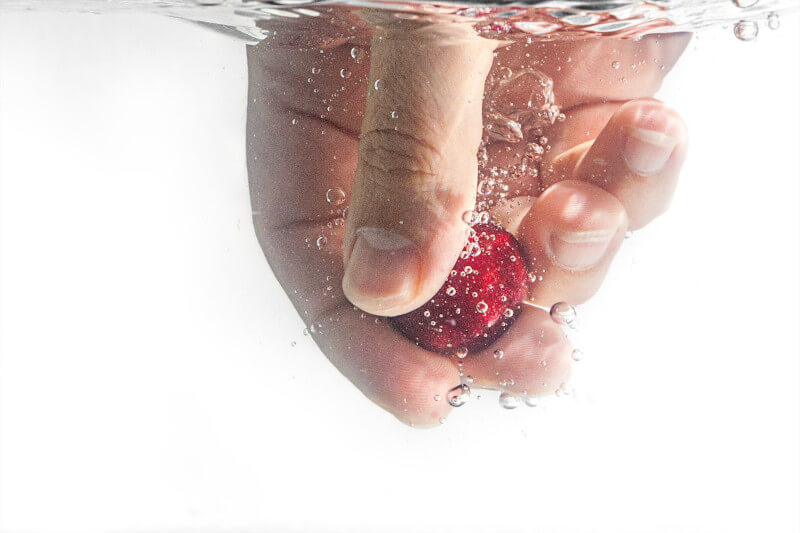 If you want to add a little imagination and color to this combination, try mashing the raspberry to squeeze out its juices. This will give the water a color that is somewhere between raspberry and hazy raspberry. Antioxidants like quercetin, gallic acid, and vitamin C can be found in extremely high concentrations in raspberries due to their high antioxidant content. All of these working together create a formidable barrier that reduces one's risk of developing cardiovascular disease and cancer. Raspberries are also well-known to have properties that can reduce inflammation in the body.
Water With Flavorings of Grapes and Pineapple
Grapes are known to contain a significant quantity of powerful antioxidants known as polyphenols. Polyphenols are effective against a wide variety of cancers, including lung cancer, prostate cancer, colon cancer, cancer of the esophagus, cancer of the mouth, cancer of the endometrium, cancer of the pancreas, and cancer of the pharynx. In addition to these health benefits, grapes also:
Grapes have been shown to decrease the body's capacity for fat storage, which can aid in the process of weight loss.
Grapes have a compound called resveratrol that helps blood vessels relax and dilate, which in turn makes it easier for blood to flow through the body.
Enhances the functioning of the Brain. Because of its one-of-a-kind properties, resveratrol makes it much simpler for blood to move through your brain, which in turn improves brain function. Therefore, improving its functions and realizing its full potential in the process. Offers defense against skin cancer and other forms of skin disease, as well as radiation damage.
Pineapples, in their natural form and unaltered form, have a scrumptious flavor. In addition to this, they are well-known for the incredible health benefits that they provide. The anti-inflammatory properties of pineapples, which help protect against arthritis, have made them one of the fruit's most well-known health benefits. It has this one-of-a-kind proteolytic enzyme in it called bromelain, which is responsible for degrading proteins that are resistant to being broken down. In addition to this, pineapples have been shown to have anti-inflammatory effects.
Water With the Flavors of Cucumber and Mint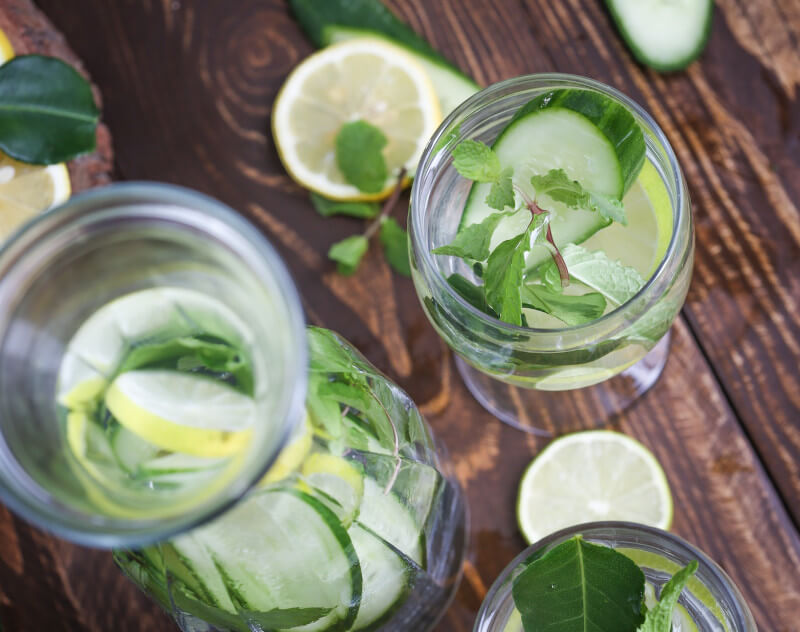 It is a well-established fact that most individuals find cucumbers to be refreshing due to the inherent quality that they possess. The same thing is true for mint, and there is just this calming effect that they provide to individuals who inhale their aroma or taste their leaves. Cucumbers are rich in water and carry important nutrients such as magnesium and potassium. These three are ideal for maintaining proper hydration levels throughout the day. Cucumbers not only contain anti-inflammatory compounds, but they also prevent skin irritation by removing wastes and toxins from the body. They are a great food to include in your diet.
The leaves of mint also have their health benefits, including the fact that they make an excellent appetizer and contribute significantly to improved digestion. When you have digestive problems or inflammation, the calming effect of mint leaves can help relieve the sick feeling you get and get you off of it. This is because mint leaves have anti-inflammatory properties. In addition to these benefits, it also helps improve digestive and oral health, and it plays a role in the prevention of cancer.
Water With Flavorings of Papaya and Mango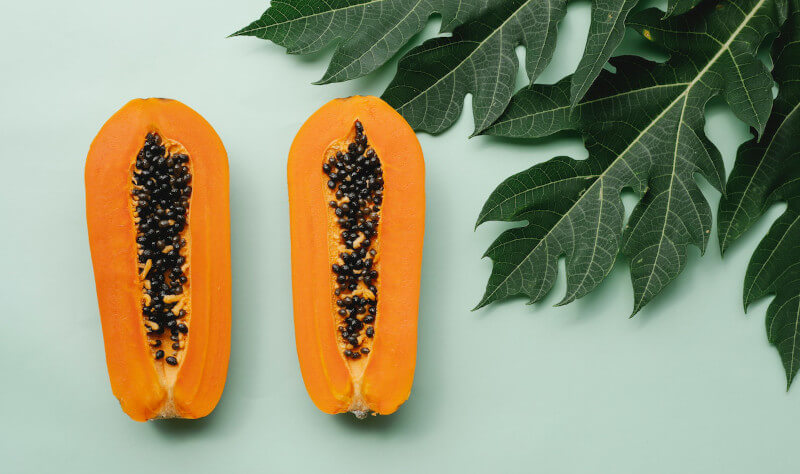 Not only are papaya and mango the same color, but they also go wonderfully together as a combination. Not only that, but they share the same pigmentation. The sweetness and suppleness of their texture provide a sense of fulfillment to the taste buds. Papain is a digestive enzyme that can be found in papayas and is beneficial to the digestive process. An interesting fact about that enzyme is that it can also be used to tenderize meat. In addition, papayas have a high moisture content and a high fiber content, both of which have been shown to reduce the risk of developing constipation and contribute to the maintenance of regular bowel movements.
On the contrary, eating mangoes lowers one's risk of developing various types of cancer and macular degeneration. In addition to this, it makes digestion significantly better and is exceptionally beneficial for both the skin and the hair.
You Must Be Creative in the Flavors You Would Like to Explore
The recipes that have been provided above are merely suggestions that have already been demonstrated to be tasty and a good alternative to water on occasion. You are free to combine it however you see fit at any time. Because the purpose of this is to create a healthy alternative to water, you need to make sure to use only organic and completely natural ingredients. In addition, always keep in mind that just because we are making use of nutritious and natural components for this, it does not imply that you should stop drinking regular water altogether; on the contrary, you should continue to do so. You must continue to do so to give your body the effect of natural cleansing.