The loss in mental health that leads to suicide is the real problem, not suicide itself. Disorders of the mind that can be helped by medical intervention include bipolar disorder, addiction, significant depression, PTSD, and many others. The loss of life caused by various mental diseases can be prevented if treatment begins sooner rather than later. Someone you care about may be having suicidal thoughts, and you should try to help them. Don't put off reaching out until it's too late; you might just save someone's life. The warning signs of suicide and what you may do to help are discussed in this article.
Identifying Suicide Risk Factors
The following are some of the symptoms that someone who may be suicidal. If you recognise even one of these red flags, it's time to contact out for support. Hopelessness is characterised by a lack of optimism and a desire to continue living. Someone hopelessly lacks the drive to work towards a brighter future or achieve their goals.
Being unable to say "no" to the people in one's life is a major symptom of feeling stuck. This prevents them from being proactive in their lives and setting boundaries with the people in them. Changes in sleeping habits, such as insomnia, excessive daytime sleepiness, or nocturnal room confinement (because of depression)
Appearance and character changes are possible indicators of suicide ideation in a person. There is also extreme melancholy, unpredictable mood swings, and uncontrollable anger. Harmful actions, such as cutting or taking drugs, are taken up because, deep down, they no longer care about their own lives. Dangerous behaviours include speeding and using drugs or alcohol in excess.
Withdrawal
Pulling away from regular interactions with others. This involves not caring about things that used to be fun.
Crisis or Trauma in the Recent Past
A recent trauma such as a divorce, the death of a loved one, financial difficulties, the diagnosis of a life-threatening illness, or the loss of employment may lead to suicidal ideation or behavior. Those who are thinking about ending their lives by suicide may make arrangements and settle their affairs in advance. Some common ones include paying a visit, drafting a will, donating items or money, cleaning out their home, or penning a letter. Some people might go out and buy weapons or poison with the intent of killing themselves.
People who have contemplated suicide and made plans for it often report experiencing an abrupt sense of serenity after the depression subsides. There's a sudden sense of tranquility because they're relieved to be free of their troubles. People should be taken seriously when they broach the topic of suicide. They make statements such as, "I refuse to be a nanny to anyone else." If I weren't here, things would be better for everyone. Talking about how tired or hopeless you are of living is another sign of depression. But not everyone who says they wish to die does it.
Causal Variables
When someone acts suicidally, what causes it? Although it is difficult to pinpoint a specific cause for suicidal ideation, it is possible to identify those who are more likely to entertain such thoughts. Here are some of the known dangers:
Different Determinants
Attempts of suicide in the past
Has a diagnosable mental health issue such as depression, addiction, breakdown, or anxiety.
Diagnosed with a life-threatening condition in the past (cancer, chronic kidney disease, HIV/AIDS, etc.)
Difficulties with the law or the bank
The ready availability of lethal force (like firearms, medications for overdose, and poison)
Acts of violence or impulsiveness
Drug and alcohol misuse issues
Living a life of stress
Aspects of the Relationship
Negative childhood experiences with authority figures.
The end of a significant relationship by means such as divorce or separation can be traumatic.
The loss of a loved one.
Lacks a social network or someone to confide in cultural, community, social, and mental health factors.
Due to the shame associated with mental illness, feels hesitant to ask for help.
Inadequate availability of mental health services in the region.
Lacking financial resources for mental health care and medicines
The view, held by some communities, is that suicide is preferable to other means of conflict resolution.
Media's impact, whether online or off (as the news can give them the idea of thinking about suicide to end a problem).
Alone
Suicide in the Family History
A suicide death in the family
A member of the family suffering from mental illness
Someone close to you who has tried suicide
Teens, young adults, and the elderly have the highest suicide rates. But you can never tell who could be contemplating suicide at any given moment. Anyone of any age or gender, whether a friend, employee, or family member, is fair game. You should never assume that no one you know will ever try to take their own life.
What to Do if You Worry That Someone Is Considering Suicide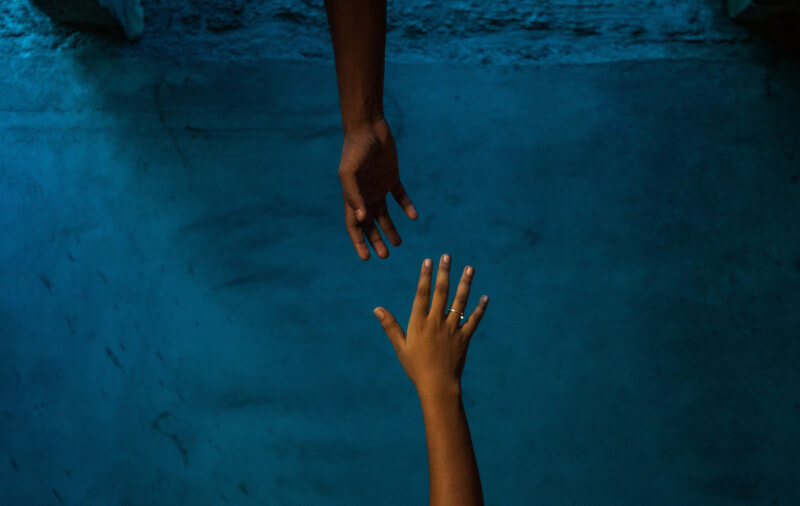 Now that you know the indications and risk factors of someone who is suicidal, you may take action if you notice them. Do not hesitate to offer assistance and do everything in your power to aid the situation. Saving a life and improving someone else's is possible with only a simple gesture of reaching out. To assist, please do the following:
Inquire as to whether or not they are suffering. If they seem distressed or you suspect they may be having suicidal thoughts, ask them how they are doing.
Listen attentively and watch your language to avoid coming across as condescending. Your words have the potential to deeply hurt them, so tread carefully.
Instead of trying to talk them out of it, you may explain that what they're feeling could be depression. It's possible that therapy can help you get through this rough patch.
Urge the person you care about to consult a therapist or counsellor.
You and the Other Person Need to Take a Deep Breath and Relax
Do not give that person any time to himself. To keep an eye on them without drawing too much attention to yourself, you should enlist the aid of friends, family, and loved ones. Do not allow the person to drive, go outside unaccompanied, or travel anywhere without supervision.
Remove Any Weapons or Means of Physical Force That Could Be Used to Carry Out the Act
It may be anything from a firearm to a kitchen knife to rope to poison to prescription drugs to household cleansers to sharp objects. Naturally, you shouldn't be too blatant about it, and you shouldn't freak out, either. Notify the on-duty medical staff right away if you learn that a suicidal person is being treated at a psychiatric facility.
Is There a Way to Stop Suicide?
Both the intervention of loved ones and the early recognition of suicide warning signs have been shown to reduce the risk of suicide. In cases of mental illness, loved ones must recognize the warning signals and intervene quickly. The greatest way to prevent suicide is to get help for depression as soon as possible by talking to a mental health expert.
Further, this can be avoided if the person's friends, family, and support system are present to talk to the person who is attempting suicide. Suicide attempts are a plea for assistance. Having someone to talk to and who will listen without passing judgment can be all that some people need. Maybe you're that person. Simply being there and listening to someone can make all the difference in the world.
Suicide-Prevention Counseling for at-Risk Individuals
If you have a loved one who is suicidal, you can help reduce their risk by going to therapy with them and getting them the help they need. Talk therapy, medication, and behavioural modifications are the mainstays of care for those at risk of suicide.
Medication
Medication options include antidepressants, antipsychotics, and antianxiety drugs, all of which may be prescribed by a doctor. It is important to keep a close eye on the patient when they take their medication to prevent any accidental overdoses.
Shift in Way of Life
The treatment is not instant, and a lifestyle shift is required. As for the people closest to you, this is where you shine. To aid them in their new way of life, try the following:
Promote a balanced diet rich in fruits and vegetables, lean protein, and complex carbohydrates; regular exercise; outdoor activity; quality sleep; enjoyment of nature; relaxation techniques; and deep breathing and meditation. Suicide-at-risk individuals with substance abuse disorders should be encouraged to abstain from alcohol and other drugs.
Counseling for Suicidal Ideation
The final and most effective remedy is to provide them with the opportunity to speak with a therapist or counsellor. Psychotherapy and other talk therapies, such as Cognitive Behavioral Therapy (CBT), play a crucial role in preventing suicide.
Also see raising awareness and resources for suicide prevention and common patterns of denial manipulation and options available for getting help.