After a period of 24 hours, it was shown that teeth that had been submerged in stevia solution had the lowest risk of developing cavities. Stevia comes from a plant that is related to chrysanthemums. It can be purchased as a liquid or a powder, but it can also be grown at home and used as a leaf to sweeten beverages. Because of the amount of sugar that they consume, around sixty percent of children in South Africa who are six years old have cavities in their teeth. 
Now, researchers at some of the best dental schools in South Africa have discovered the substitute sweetener that is least likely to cause tooth decay, and it derives from a plant that you can cultivate in your backyard. Stevia faired better than the artificial sweeteners xylitol and erythritol, although all three alternatives were healthier for teeth than sucrose, the primary component of white sugar. Stevia surpassed the other two artificial sweeteners. 
The research team published their results in the South African Dental Journal and stated that the current issue is to discover methods by which sugar replacements might be incorporated into the regular meals of youngsters. The bacteria that are responsible for the majority of holes in teeth were given both sugar and other sweeteners to eat by dentists from the universities of Pretoria and the Western Cape. 
After 6 hours, the Streptococcus mutant bacteria were reproducing and developing similarly in all of the Petri dishes after being fed 2mm x 2mm pieces of enamel from the kid's extracted molars to consume as food. The scenario, on the other hand, looked very different after a period of twenty-four hours. The sucrose solution, which had similarly grown excessively acidic, contained significantly larger bacterial colonies than the other two solutions.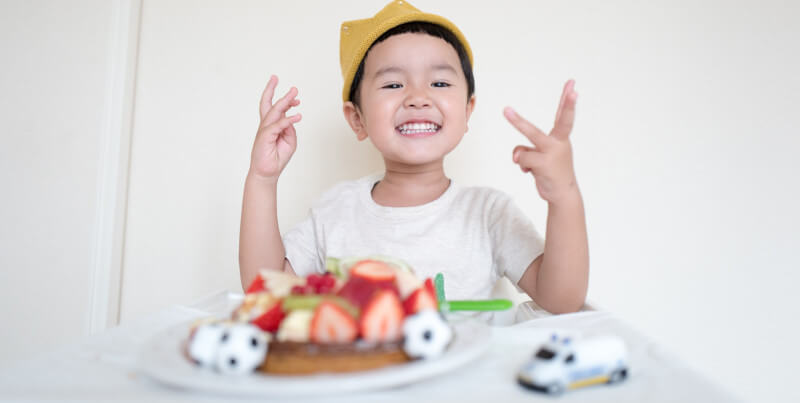 The acidity of the stevia solution was far lower than that of any other test, and a scanning electron microscope discovered only a few faint remnants of battling bacterial cells in the solution. The second-place finisher was erythritol, and xylitol took the third spot. According to a recent study, the consumption of artificial sweeteners is associated with an increased risk of cardiovascular disease and stroke. Cavities in teeth occur after the outer enamel layer is assaulted by acid produced when germs eat sugar. This is why acidity is an important criterion when assessing sugar alternatives, as it is a direct contributor to the development of cavities. At the conclusion of the test, the sugar solution had a pH of 4.5, which is much lower than the pH of 5.5 that dentists consider to be optimal. 
"This acidity level and under gives rise to the disintegration of the organic molecule of the dentin and enamel, resulting in demineralization and eventual cavity creation," said the research group from Pretoria led by Nadine Molech. The researchers admitted that their research did not accurately represent the surroundings of the mouth, which, according to them, is affected by varying quantities of saliva, distinct types of bacteria that are able to produce acidic or alkaline compounds and different amounts of bacteria that are present on teeth. 
In South Africa, dental caries, often known as cavities, are considered to be a major public health concern. Earlier this year, Faheema Kimmie-Dhansay from the UWC dental school issued a warning to parents about the dangers of dental caries in kids aged 6 and under. "Youngsters are at the biggest risk of acquiring dental caries as they do not have control over their food and oral hygiene routines," she added. 
Caries in the teeth, if left untreated, can have a number of negative repercussions, some of which can have an adverse influence on a child's physical development and even lower their quality of life. In addition, if dental caries is left untreated for an extended period of time, this condition can lead to absenteeism from school, a low body-mass index, and poor educational results. 
The Correct Way to Utilize Stevia
Stevia can be purchased as a fluid or as a powder, or it can be grown from seed, and its leaves are used to sweeten beverages. However, products that utilize stevia as a sugar substitute are not readily available to consumers. They come in the form of drops that do not contain any calories and may be used to sweeten water and impart a variety of flavors in their place of sugary beverages. Stevia is commonly used as a sweetener in protein shakes, and it may also be found in peanut brittle and root beer. Protein shakes are another common food item that contains stevia. 
If you wish to use it in baking, you will need to compensate for the volume of sugar that is missing by adding an equivalent value of another ingredient like grated apple or apple sauce, for example. 
Because sugar is significantly sweeter than stevia, you only need a very small amount to achieve the same level of sweetness: 2 or 3 liquid droplets or a quarter of a teaspoon of powder to substitute one teaspoon of sugar; one teaspoon of liquid or two tablespoons of powder to substitute one cup of sugar. Stevia is available in both liquid and powder form.